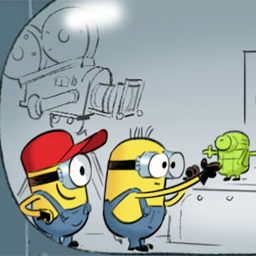 Create character rigs using an internal autorig and scripted customization.
Deformation of characters, respecting their morphology and working with a wide range of movement.
Check and integrate elements supplied by other departments.
Identify and resolve problems in pipeline scripts.
Expertise in rigging and skinning in Maya.
Ability to quickly master in-house production tools.
Proficiency in MEL, Python and Maya API programming languages.
Experience on feature films.
Anatomical knowledge.
Shotgun knowledge.
French and/or English fluency is required.
Good communication skills and strong ability to take notes and direction.
Ability to work within a team, prioritize tasks and meet tight deadlines.
Available or willing to relocate to Paris (remote work unavailable)
We favor European Union citizens or candidates with French work permit. We will not be able to obtain a visa for this position.
Illumination Studios Paris is the leading studio for animated films in Europe. Based in Paris, the studio is known for its blockbusters such as the franchise "Despicable Me", "Minions", "The Secret Life of Pets" and "Sing" – all produced by Illumination Entertainment for Universal Pictures.