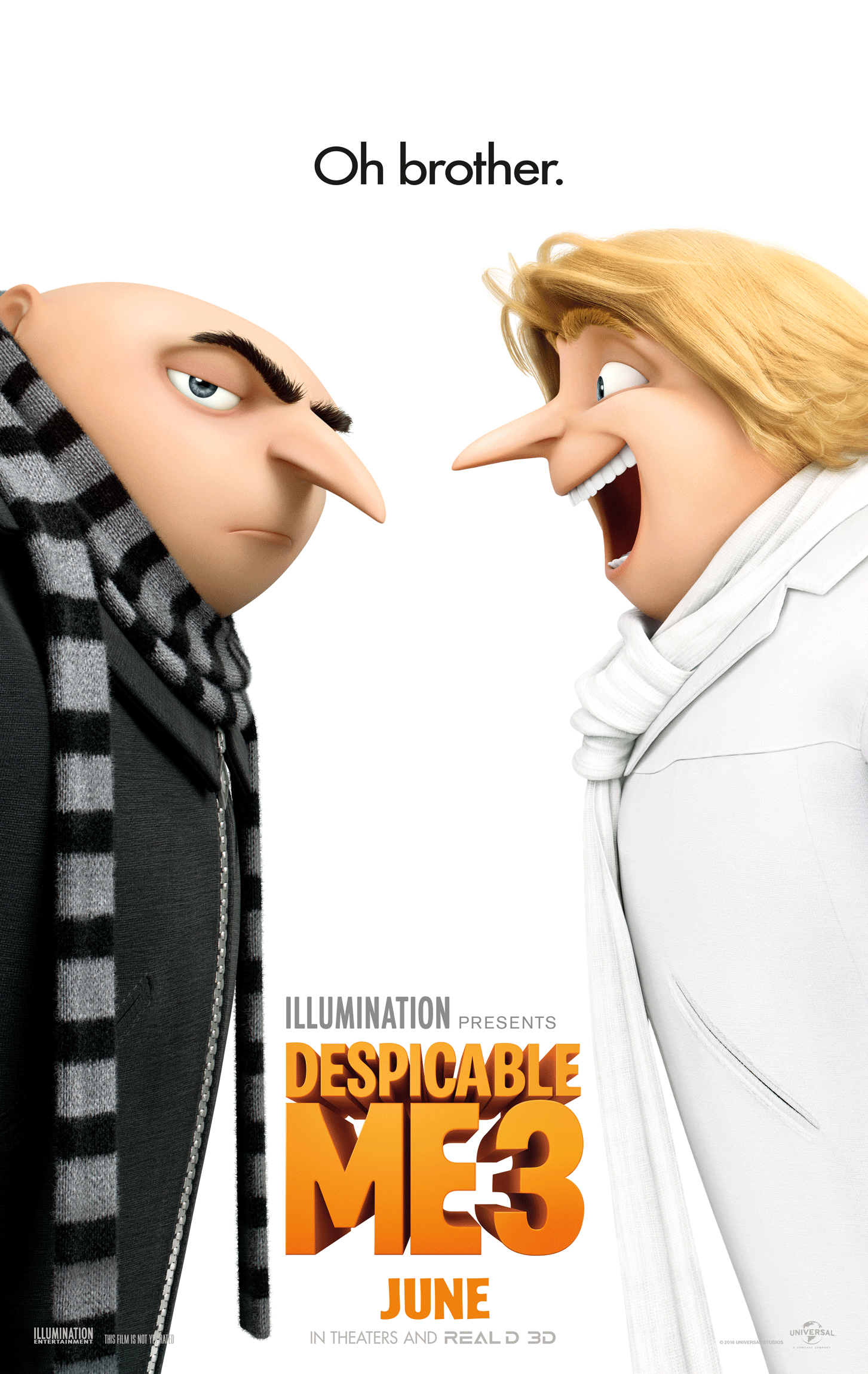 After he is fired from the Anti-Villain League for failing to take down the latest bad guy to threaten humanity, Gru finds himself in the midst of a major identity crisis. But when a mysterious stranger shows up to inform Gru that he has a long-lost twin brother—a brother who desperately wishes to follow in his twin's despicable footsteps—one former super-villain will rediscover just how good it feels to be bad.
Steve Carell not only reprises his role as Gru, but also takes on a second part—that of Dru, Gru's long-lost twin. Kristen Wiig returns as super-spy Lucy, while Emmy, Tony and Grammy Award winner Trey Parker voices new villain Balthazar Bratt, a former child star who has become obsessed with the evil TV character he played in the '80s. Gru's most formidable and comedic nemesis to date, Bratt is out to take down Hollywood…and anyone who stands in his way.
Directed by Pierre Coffin and Kyle Balda, co-directed by Eric Guillon and written by Cinco Paul & Ken Daurio, the animated film is produced by Illumination's Chris Meledandri and Janet Healy, and executive produced by Chris Renaud.