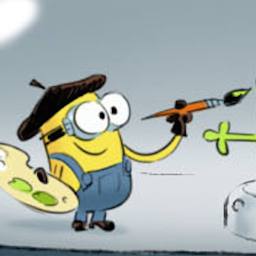 Work closely with the Character Surfacing Supervisor to develop the look and qualities of characters.
Accurately interpret texture, shading and photo references from the Art Department, creating a balance between cartoon shapes and realistic look.
Work with leads to find the best creative/technical problem solving approach for assigned sequences/shots.
Experience in realistic Character rendering
A strong understanding of volumes, shapes modeling, shading and more broadly rendering engine.
Knowledge of sculpt in Zbrush.
Knowledge of Maya.
Ability to quickly master custom in-house production tools
Experience of Character Surfacing in Animation, Visual effects and/or Game production.
Using UV layout is highly recommended.
Knowledge of Substance Painter and Designer, Mari, Photoshop
French and/or English knowledge is required
Must communicate well and be able to take notes and direction
Ability to work within a team, prioritize tasks and meet tight deadlines
Available or willing to relocate to Paris (remote work unavailable)
We favor European Union citizens or candidates with French work permit. We will not be able to obtain a visa for this position.
Illumination Studios Paris is the leading studio for animated films in Europe. Based in Paris, the studio is known for its blockbusters such as the franchise "Despicable Me", "Minions", "The Secret Life of Pets" and "Sing" – all produced by Illumination Entertainment for Universal Pictures.